Hydro-demolition of concrete

Hydro-demolition is the fast, efficient and controllable method to remove deteriorated and excess concrete by
applying high pressure or ultra high pressure water jets directly on to the concrete surface. By utilizing water
jets as the demolition force, other items like steel bars, I-beams, steel structures are left intact and reusable.
Unlike other conventional methods, hydro-demolition does not affect the surrounding structures and also does
not induce any micro cracking in the main structure.

Hydro-demolition of concrete support piers (Dubai Metro)


Fluidtech offers a wide range of high pressure and ultra high pressure pumps with specialized accessories for
hydro-demolition and scrabbling of concrete surfaces and structures. UHP and HP pump units with accessories
and experienced hydro jetting operators can be hired on daily/weekly/monthly rental basis.
Internal scrabbling of chimney cement lining

Fluidtech carried out a prestigious project in Thailand where the internal damaged cement surface of a chimney
was removed. The chimney was 200 mts tall and the project was carried out with internal scaffolding for operator
safety. The UHP equipment used was our 150 TJ3 model, diesel engine driven water jetting pump set rated
to 40000 psi (2760 bar) with a dump style jetting gun and a self-rotating nozzle carrier complete with sapphire
jets.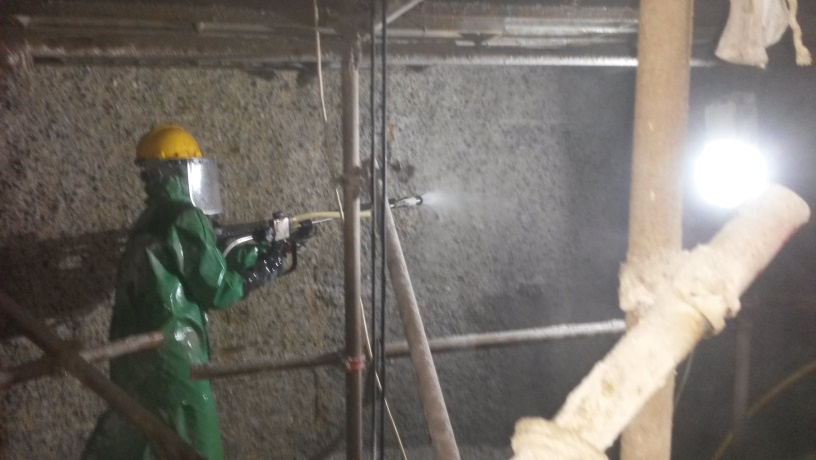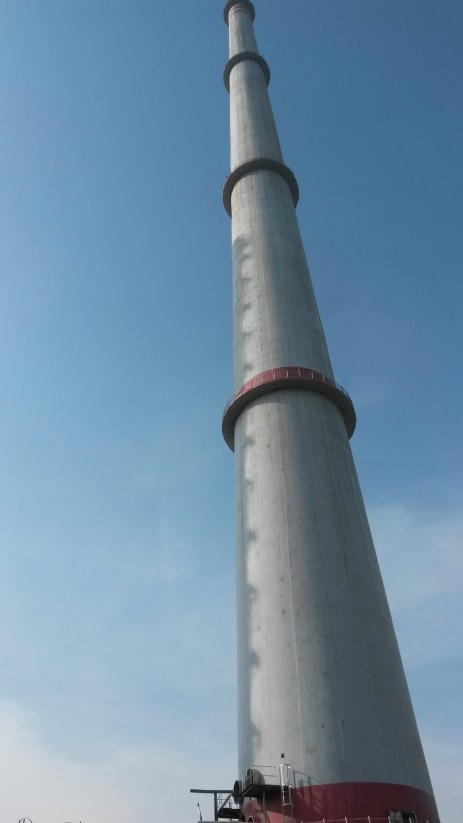 Internal water jetting of the chimney 200 meters tall chimney