Fluidtech offers some of the most versatile hydro-blasting pump sets in the market that are easy to operate and simple to
maintain. The innovative Advanced Design (AD) uid head is the proven solution for several dierent pump performances
with cost eective replacement parts, helping to reduce the overall maintenance cost of ultra high pressure plunger pumps.

Fluidtech is the Middle East Distributor of Jetech Inc., USA, who oers an extensive range of triplex and quintuplex plunger
pumps from 5000 psi to 50000 psi (350 bar to 3450 bar) discharge pressures with powers ranging from 50 HP to 600 HP
(36 Kw to 448 Kw). The 500 HP and 600 HP (373 Kw and 448 Kw) are quintuplex type pumps which are ideally suited when
automation of the water jetting process is required.

The AD uid head of the Jetech pumps does not require the pump head to be removed when servicing the plungers or
valves. One piece inlet/outlet valve with easy to lift out single bore cylinder assembly illustrating the Jetech pumps exceptional
versatility for simple on-site maintenance.

The UHP range of hydro blasting units can be oered as standard or custom made packages with diesel engine or
electric motor driven options. The skid mounted and trailer mounted units can be operated as single gun or double gun
congurations depending on the site requirement.

Fluidtech are members of the Water Jet Technology Association (WJTA) and through this organization we ensure that we
keep up to date with the latest technology in our industry and most importantly health and safety requirements.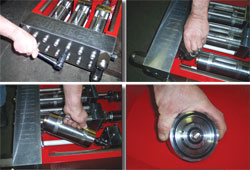 Servicing of individual cylinders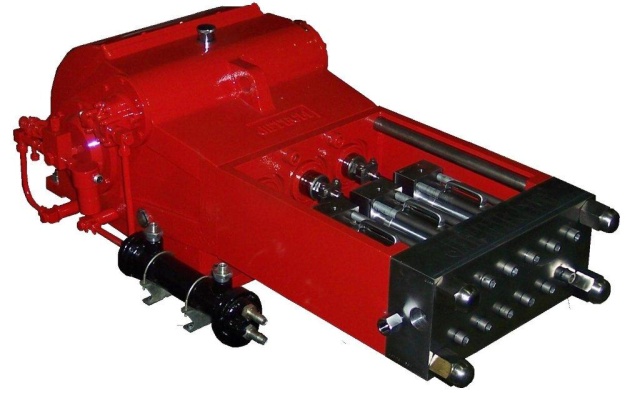 Jetech AD liquid end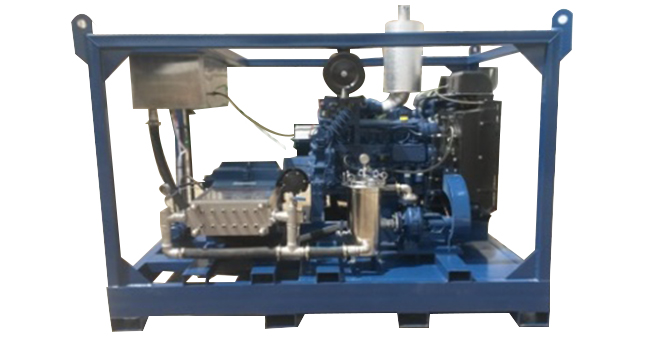 40,000 psi Diesel driven twin gun hydro-blasting pump set